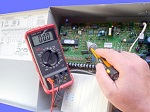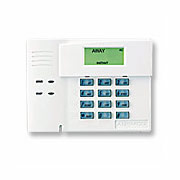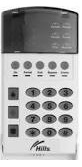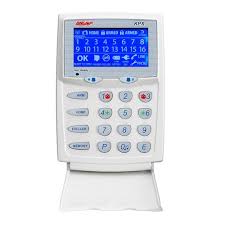 Ph 1300 137 120
Mobile 0408 359 072
Melbourne Home Security Alarm Systems & Repairs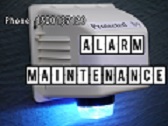 Quality Security Technicians with over 27 years experience in servicing repairing alarms
Security Alarm System Repairs to Ness Bosch Hills Reliance Networx Ademco Honeywell Vista Solution DAS DSC CK
Alarm Maintenance service fault light flashing keypads, service alarm beeping keypads, factory default your existing security system, alarm code resets, flashing power light, repairing false alarms, control panel upgrades, sell many types of alarm systems parts, alarm system battery replacements
Our alarm technicians in Melbourne can to repair and service most faulty security alarm systems on the market, however some older type of alarm systems may need to be Upgraded. You may need to Upgrade to Pet Sensors if you obtain Pets. You may want to add extra Keypads or Key ring Remote Controls to your security system. Whatever your security needs Alarm Repairs Melbourne offers custom security services and can tailor a solution for you. Just phone us for a free estimate. We can help protect your property with security products that is reliable and very economical. We pride ourselves on the quality of Workmanship so we take great care in the delivery to our customers. The expertise in design engineering and safety protection means that you can have peace of mind at home or when you are away from your premises.
Alarm Maintenance is able to repair alarm systems without the need to replace the existing main control panel. It could be the case that you only have a faulty sensor on a window or door which is causing false alarms. If this is the case, you may only be looking at a service and replacement of the faulty sensor. After 3 years a backup battery in a system will be very low or completely flat. In this case we will replace the alarm battery and also give the system a full service in Melbourne If you have an existing alarm system that is faulty and is now obsolete due to age, you may only need a new main unit and keypad. This is because the sensors and sirens/strobe light are still fine. This is the most cost effective way to get that old alarm up and running again. Alarm Repairs Melbourne will remove the old alarm control panel and keypad and replace it with a new one.
It is important to keep your intruder alarm in good working order. Regular servicing helps to maintain the performance of your alarm system. It is important to have your burglar alarm system serviced at least every two years. Regular servicing to your alarm system ensures great reliability and no false alarms. Alarm Maintenance can fix your alarm system to Domestic, commercial, offices & service a beeping alarm system, low battery
Alarm Repairs to most major brands in Melbourne
ALARM REPAIRS - TO MOST MAJOR BRANDS - HOMES - OFFICE - BUSINESS
ALARM KEYPAD REPAIRS - REPLACEMENTS
SUPPLY OR PROVIDE ADDITIONAL KEY RING REMOTE CONTROLS TO MOST TYPES OF ALARM SYSTEMS
24 HR CONTROL ROOM BACK TO BASE MONITORING
SMOKE ALARM - SMOKE DETECTOR ALARM REPAIRS MELBOURNE PERIODICAL MAINTENANCE
LICENSED APPROVED STAFF FOR FAST FRIENDLY SERVICE IN MELBOURNE
Alarm Maintenance Services
ALARM MAINTENANCE SERVICE MOST MAKES & MODELS Including NESS BOSCH DSC HILLS DAS NX RELIANCE NETWORX ADEMCO HONEYWELL CROW NIDAC
Alarm Maintenance Repair Service Include: Alarm beeping - lost burglar alarm user code - Emergency alarm repairs - Unable to stop alarm siren - Upgrades - Alarm service fault light on - False alarms - Adding and replacing user codes Preventing Breakins - Intercoms - FAQ - Alarm Maintenance Services - Ness Navigator keypad Video - Ness alarm systems is simple to operate - Ness 3G GSM -
Alarm Repairs Melbourne services to most makes and models include
Changing alarm master and user codes can be performed easily in most cases. Please refer to your alarm user manual for instructions on how to change codes. If you have lost your master code this must be done by a licensed technician as you will need to factory default your alarm system. You may not be able to do this procedure without a Programing pin code. Please never give your code to anyone. If you think someone may have your alarm pin code, please change this immediately.
If you move into a new home with an existing alarm system please have it serviced straight away and ask the service technician to check and clear your keyring remote control units. Pre home owners may have several remote control arm/disarm units that you may not be aware about
We do most makes including Ness alarm repairs Bosch alarm repairs Hills Reliance DAS NX NetworX alarm repairs Ademco alarm repairs Solution alarm repairs Melbourne
We have the most experienced Alarm Technicians in the security industry. Our friendly licensed team provide coverage in Melbourne. We do repairs to most security equipment whether recent, obsolete or new. We will assigned an expert alarm technician for your needs ensuring they are fully prepared for your requirements. Our planning is scheduled well in advance to prepare for any emergency repairs for Melbourne. Whatever your security needs are we offer fast reliable security service repairs and can tailor a solution for you.
Business security alarm systems
Whether your in a home, retail shop, a warehouse or a factory, Alarm Maintenance can help provide you with security services for break-ins and business security monitoring.
Security products
We stock a range of high-quality security products including home burglar alarms, as well as 24 HR MONITORING service. Our products are easy to use and after expert services you can relax knowing that your possessions are safe and sound. We do preventative maintenance to alarm systems in Melbourne
Melbourne Alarms Monitoring services
We will act promptly in any situation that affects your home or business so you can rest assured that your property is protected. YOU WILL HAVE PEACE OF MIND & FEEL VERY SECURE.
ALARM REPAIR MELBOURNE SERVICES TO MOST MAKES
NESS KEYPADS
NESS ALARM
D8 D8X NESS D16 D16X NESS R8 R16 WIRELESS NESS L8, NESS D24 NESS KPX Eco8X
NESS ECO user manual
NESS 5000 Classic, NESS Pro L NESS Pro LD NESS Pro LX LXE
NESS 5000 KEYPAD
-
BOSCH SERVICE,
BOSCH REPAIRS
Bosch Ultima 880, Bosch 862, Bosch 844 Bosch 16 plus, Bosch 2000. Bosch 3000, Bosch 6000
SOLUTION
4, 6 +6, 8, Solution 16i, 16+, Solution Ultima 862, 880, 488, 2000,3000, 6000
Solution Manuals
DAS
NETWORX - NX SERIES
HILLS RELIANCE
Hills Networx NX 4 8 12 16 Hills Reliance DAS DL100, 150, 200, 208, DL250, 300, series 100L SVC
DAS DL KEYPAD
Ademco
ADEMCO
Vista 10 Vista 10Ea Vista V12-20 Ademco Advantage Series
VISTA
Vista 10 Vista 10Ea Vista 12 Vista 20 Vista 50, Advantage
CK SYSTEMS
Sierra ck 236i ck 238
HONEYWELL ALARM REPAIRS
-HONEYWELL ADEMCO VISTA KEYPADS
Vista 10 10Ea Vista 12 Vista 20 300
EDM
Solution
DIGITAL 905 908 EDM
- Digi 905, Digitalarm 905, Digi 908 EDM 905, Digitalarm 908, EDM 908 Solution 8, Solution 16
CROW
Crow 8 Crow 16 Powerwave, Runner
DSC
, PC560, 550, CLASSIC PC1565, Power 832 DSC PC1550, DSC PC5010, DSC 1616, DSC Alexor PC9155 Wireless, Classic PC864,
NIDAC CM-8
FAI Security Guard Series IEI MCM PSA Products Pilkerton MR MOD Modern Security Systems Detection Systems DS7060 & Much More in Melbourne