Alarm Repairs in MELBOURNE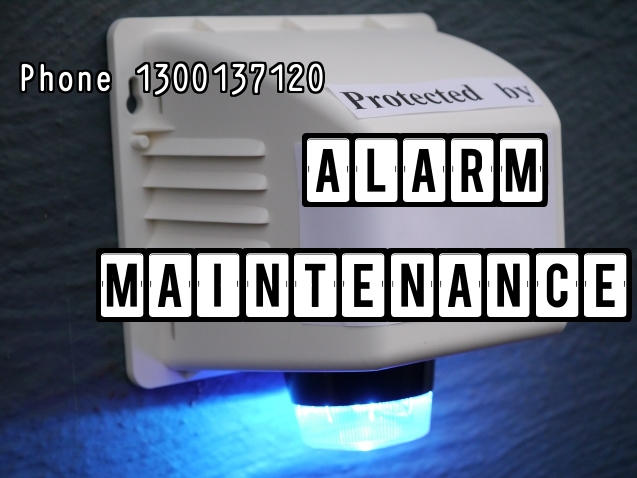 Alarm Maintenance Links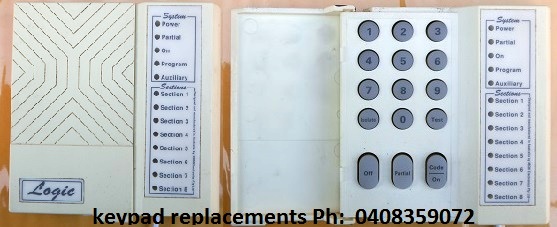 Bosch, Solution, and EDM alarm user manuals
So what is the right course of action to take to protect you, your family and possessions. Follows these steps, and the chances are you will never have to deal with any of these problems.
1. When you are away from your property for a long time have your Mail redirected at your Post Office and it is best to fit a NO JUNK MAIL sign on your letterbox. Get someone to always clear your mail from the letter box. Make sure to turn on the alarm system if you have one.
2. Do not turn the power off when you go on holidays. The Battery Backup will go flat and cause many problems
3. When you go out try not to leave windows open as the Security System may go into constant Alarm when there is a slight breeze or when the curtains move
4. Remember to turn off Heating and Air Conditioners when setting the Alarm as this may cause False Alarming due to changing air temperature and air movement
5. Mice, Insects and Moths can also cause false alarms. Please use Surface Spray for Detectors every 3 months and maintain pest control
6. Please ensure the Battery Maintenance is done every 2-3 years to ensure a fully charged battery is maintained
7. Fit a burglar alarm system. The cost of these are very affordable now and they are a valuable deterrent. You can activate your alarm when you are away and also when your are at home or when you are asleep. When you go to bed at night you can activate the zones that you don't sleep in, meaning the ground floor of your home can be alarmed while you sleep soundly upstairs. You will have complete peace of mind.
8. Fit CCTV to your home. Modern systems can be relatively inexpensive and look a whole a lot better than the ugly earlier versions. The monitor can go in a garage or a cupboard. Few burglars will want to be captured onscreen. Should your home be targeted, the police can have valuable evidence to catch any thief.
9. Close your windows and doors at night and when you go out. Fit security locks if need be. As a home security system, alarms are a great deterrent for burglars as they do not like them! Burglars tend to look for an external siren box when checking out a property. If they see a burglar alarm system, they will most likely move on to another home. Follow these steps and the chances are you will never have to face the dilemma of what to do when a burglar breaks in. We have a responsibility to protect ourselves, our families and our possessions. Don't let the thieves win
WE SERVICE MANY MAKES & MODELS
NESS
NESS D8 NESS R8 R16 WIRELESS NESS L8, NESS D8 D16 NESS D24 NESS Eco NESS Pro L NESS Pro LD NESS Pro LX LXE NESS 5000 SERIES
BOSCH
Ultima 880 862 844 Bosch 16 plus
SOLUTION
Solution 4, Solution 6, Solution 8, Solution 16, Digi 905, Digi 908 EDM 905, EDM 908
DAS
Direct Alarm Supplies NX Series
NETWORX - NX SERIES
Das Networx NX 4 Das Networx NX 8 Das Networx NX 12 Das Networx NX 16 Hills Reliance Series
HILLS
Das Networx NX 4 Das Networx NX 8 Das Networx NX 12, Das Networx NX 16 Hills Reliance DL-100, DL-150, DL-200, DL-250, DL-300,
DAS DL KEYPAD
ADEMCO
Ademco Vista 10 Vista 10Ea Vista V12-20 Ademco Advantage Series
VISTA
Vista 10 Vista 10Ea Vista 12 Vista 20 Vista 50, Advantage Series
CK SYSTEMS
Sierra ck 236i ck 238
HONEYWELL
Vista 10 10Ea Vista 12 Vista 20 300 Series
EDM
- Digi 905, Digi 908 EDM 905, EDM 908 Solution 8, Solution 16
CROW
Crow 8 Crow 16 Powerwave Series, Runner Series
DSC
Series DSC PC 1550, DSC PC 1565, DSC PC 3000 4020 DSC PC5010, DSC 9155 Classic Series
NIDAC CM-8
& Much More Alarm Maintenance Melbourne suburbs -
Abbotsford
,
Airport West,
Armadale
,
Albert Park
,
Alphington
,
Altona
,
Altona Meadows
,
Ascot Vale
,
Ashwood
,
Ashburton
,
Aspendale
,
Aspendale Gardens
,
Avondale Heights
,
Balwyn
,
Balwyn North
,
Balaclava
,
Bayside
,
Bayswater
,
Bayswater North
,
Beaumaris
,
Beacon
sfield North
,
Beaconsfield
,
Bentleigh
,
Bentleigh East,
Berwick
,
Black Rock
,
Blackburn,
Blackburn North
,
Blackburn South
,
Bonbeach
,
Boronia
,
Box Hill North
,
Box Hill,
Box Hill South,
Braeside
,
Brighton East
,
Brighton,
Brunswick
,
Bulleen
,
Bundoora
,
Burnley
,
Burnside
,
Burwood
,
Burwood East
,
Camberwell
,
Canterbury
,
Cardinia
,
Carlton
,
Cairnlea
,
Carnegie
,
Caroline Springs
,
Carrum
,
Carrum Downs,
Caulfield
,
Caulfield East
,
Caulfield North,
Caulfield South,
Chadstone
,
Chelsea
,
Cheltenham
,
Clarinda
,
Clayton South
,
Clayton
,
Clifton Hill
,
Clyde
,
Coburg
,
Collingwood
,
Cranbourne West
,
Cranbourne,
Cranbourne East,
Cranbourne North,
Cranbourne South,
Croydon,
Dandenong North,
Dandenong South,
Dandenong
,
Deepdene
, Delahey,
Deer Park
,
Dingley Village
,
Doncaster
,
Donvale
,
Doveton
,
Eaglemont,
Endeavour Hills
,
Elsternwick
,
Elwood
,
Epping
,
Essendon
,
Fairfield,
Fawkner
,
Ferntree Gully
,
Fitzroy
,
Flemington
,
Footscray
,
Forest Hill
,
Frankston
, Frankston South,
Gardenvale
,
Glen Waverley
,
Glen Iris
,
Glenroy,
Gowanbrae,
Hallam
,
Hampton
, Hampton East,
Hampton Park,
Hawthorn
, Hawthorn East,
Heatherton
,
Heathmont
,
Heidelberg
,
Highett
,
Hillside
,
Hoppers Crossing
,
Hughesdale
,
Huntingdale
,
Ivanhoe
,
Karingal
,
Kealba
,
Keilor
,
Keilor Downs,
Keilor East
,
Kew
,
Kew East,
Keysborough
,
Kilsyth
,
Knoxfield
,
Langwarrin
,
Laverton
,
Lynbrook
,
Lyndhurst
,
Lysterfield
, Lysterfield South,
Maidstone
,
McKinnon
,
Malvern
,
Malvern East
,
Melbourne
,
East Melbourne
,
North Melbourne,
West Melbourne,
Port Melbourne,
South Melbourne,
Macleod
,
Mentone
,
Middle Park
,
Mill Park
,
Mitcham
,
Mont Albert
, Mont Albert North,
Montmorency
,
Moonee Ponds,
Mordialloc
,
Mornington
,
Moorabbin
,
Montrose
,
Mooroolbark
,
Mount Waverley
,
Mulgrave
,
Murrumbeena
,
Narre Warren
,
Narre Warren South
, Narre Warren North,
Newport
,
Niddrie,
Noble Park
,
Noble Park North
,
Northcote
,
Notting Hill
,
Nunawading
,
Oakleigh
, Oakleigh South,
Officer
,
Officer South
,
Ormond
,
Pakenham
,
Pakenham South
,
Parkdale
,
Parkville
,
Pascoe Vale
, Pascoe Vale South,
Patterson Lakes
,
Preston
,
Point Cook
,
Prahran
,
Reservoir
,
Richmond
,
Ringwood
,
Ringwood East
,
Ringwood North
,
Rippon Lea
,
Rowville
,
Sanctuary Lakes
,
Sandringham
,
Scoresby
,
Seaford
,
Seddon
,
Skye
,
Somerville
,
South Yarra
,
Springvale
,
South Yarra
,
Spotswood,
St Albans
,
St Kilda
,
Strathmore,
Sunshine
,
Surrey Hills
, Sydenham,
Syndal
,
Tarneit
,
Taylors Lakes
,
Templestowe
,
Thornbury
,
Toorak
,
Truganina
,
Tullamarine,
Ferntree Gully
,
Upper Ferntree Gully
,
Upwey
,
Vermont
,
Vermont South
,
Viewbank
,
Wantirna
,
Wantirna South
,
Watsonia
,
West Meadows,
Wheelers Hill
,
Williamstown
,
Windsor
,
Yarraville
,