Call Solution Repairs:
1300 137 120
Mob:
0408 359 072
SOLUTION ALARMS FAULTS FIXED | INSTALLS | UPGRADES | EDM ALARM MAINTENANCE | CODE RESETS | SOLUTION ALARM BEEPING REPAIRS
One of the most popular alarm systems made in its time including: Solution 4 | Solution 6 | Solution 8 | Solution 16 | Solution 880 Ultima | Solution 862 488 2000 3000 6000
Our Alarm Maintenance can connect remote controls to current old and existing alarms
We sell a good range of reconditioned keypads for many older type Solution systems. We do alarm system battery replacements, factory defaults, alarm repair beeping solution keypads, alarm repair fault light flashing solution keypad, factory code resets, etc.
We can service your Solution alarm: FAULT LIGHT FLASHING | Exclamation mark inside a TRIANGLE SYMBOL DISPLAYED for LCD KEYPADS |


SOLUTION ALARM BEEPING KEYPAD | SOLUTION MAINS LIGHT FLASHING KEYPAD SOLUTION ALARM KEYPAD REPLACEMENT | SOLUTION ALARM FALSE ALARMING
Does your existing alarm system have keyring remote controls? We can connect them to any alarm system!
Solution alarm system reset should be done by a qualified technician. In most cases, the installer code is not known and makes this process difficult to do yourself. A full factory default is then required. If your Solution alarm system is beeping, this is a signal that your alarm system needs to be serviced. Solution alarm test PDF
Changing alarm master and user codes can be performed easily in most cases. Please refer to your user manual for instructions on how to change codes. If you have lost your master code this must be done by a licensed technician as you will need to factory default your alarm system. You may not be able to do this procedure without an installers pin code. Please never give your code to anyone. If you think someone may have your user pin code, please change this immediately. Solution Code Change PDF
If you move into a new property with an existing alarm system please have it serviced straight away and ask the service technician to check and clear your keyring remote control units. Pre owners may have several remote control arm/disarm units that you may not be aware about
Solution alarm systems (880 862) has 8 zones that can be connected using a GSM Dialler unit to the Mobile Phone or Back to Base Monitoring. It can ring up to three phone numbers and sounds a "siren tone" down the line (with home number displayed) so you know the alarm has gone off. You can connect remote controls and the full range of Bosch wireless sensors. This is a very reliable system which has proven itself overtime.
Solution 844 alarm system is a 4 zone panel, with an additional 4x 24 hour zones. Very common for small homes and units.
Solution 16 Plus alarm system has an LCD English display keypad, easy programming and up to 16 zones Hardwired and Wireless. It also can SMS you over a normal land line and sends you a text message with the alarm zones that has activated. Compatible with the full range of Bosch remotes and wireless sensors. Can programmed to send a SMS to your Mobile. You can arm and disarm the panel from your Mobile Phone.
We have the most experienced Alarm Technicians in the security industry. Our friendly licensed team provide coverage to all areas in Melbourne. We repair most faults to Solution security equipment whether recent, obsolete or new. We will assigned an Expert Alarm Technician for your needs ensuring they are fully prepared for all your requirements. Our planning is scheduled well in advance to allow for any emergency repairs. Whatever your security needs Alarm Maintenance offers fast reliable security services and can tailor a solution for you.
We service keypad light flashing - Battery light flashing - Fault light flashing - Alarm keypad beeping - Alarm system reset - Alarm battery replacements - Keypad replacements - Smoke alarms beeping - Solution false alarms repaired
Please contact Alarm Maintenance 1300137120 to discuss any of your requirements. We will only be to pleased to help
ALARM REPAIR SERVICE TO ALL MAKES & MODELS PHONE: 0408 359 072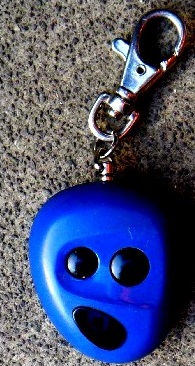 NESS KEYPADS
NESS ALARM
D8 D8X NESS D16 D16X NESS R8 R16 WIRELESS,
BOSCH
Bosch Ultima 880, Bosch 862, Bosch 844, Bosch 16 plus,
Bosch manuals,
SOLUTION
Solution 4 alarms. Solution 4+4 alarms. Solution 6 alarms. Solution 8 alarms. Solution 880 alarm repairs. solution 862 alarm repairs. solution 488 alarm repairs. Solution 16 alarm repairs. EDM alarm repairs. Solution 2000|3000|6000. DIGITAL EDM 905 908 alarm repairs. Solution 16 plus-16i Ultima.
S MANUAL
Solution Test PDF
Solution Code Change PDF
DAS
Direct Alarm Supplies
NETWORX - NX SERIES
HILLS
Das Networx NX 4 Das Networx NX 8 Das Networx NX 12, Das Networx NX 16, Hills Reliance SVC DAS-60L, 100L, DL100, DL150, DL200, DL-250,
DAS DL KEYPAD
ADEMCO
Ademco Advantage Series,
VISTA
CK SYSTEMS
Sierra, ck 236i, ck 238
HONEYWELL
Vista 10 10Ea Vista 12, Vista 20,
EDM
Solution
DIGITAL 905 908 EDM
- Digi 905, Digitalarm 905, Digi 908 EDM 905, Digitalarm 908, EDM 908, Solution 8, Solution 16,
CROW
Crow 8, Crow 16 Powerwave, Crow Runner,
DSC
PC 1565, PC 862,